Grant H. Garcia, M.D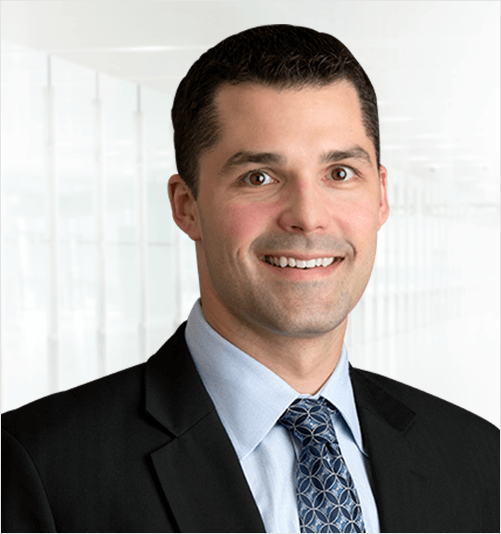 grant h. garcia, m.d
Orthopedic Surgeon & Sports Medicine Specialist
Dr. Grant Garcia has advanced accredited fellowship training in sports medicine and shoulder surgery and this is the primary focus of his practice. He is very interested in return to sports after shoulder, knee and elbow injuries and surgeries, consistent with his athletic background. He has published over a dozen papers on this topic and his work has been featured widely including ESPN.com, Orthopedics Today and AAOS Now.
Dr. Garcia was an assistant team physician for the Chicago Bulls and Chicago White Sox. During residency, he also cared for players on the New York Giants, New York Mets, US Tennis Team, New York Rangers, New York Knicks and Brooklyn Nets as well as many collegiate athletes.
He has authored over 70 publications in prominent peer review journals including American Journal of Sports Medicine, Journal of Shoulder and Elbow Surgery and Journal of Bone and Joint Surgery. He has presented more than 60 academic sports papers worldwide, in addition to authoring book chapters on advanced techniques in Sports Medicine. He currently serves as an Assistant Editor for Current Reviews in Musculoskeletal Medicine and is a reviewer for Journal of Shoulder and Elbow Surgery and American Journal of Sports Medicine.
Dr. Garcia grew up on Mercer Island, WA, and during high school became an All-American swimmer and captain of the men's swim team. His undergraduate degree is from Brown University, where he was captain of the varsity swim team. He received his Medical Degree from the University of Pennsylvania School of Medicine. For Orthopedic Surgery residency, he attended the Hospital for Special Surgery in New York City, considered the top orthopedic residency in the U.S. During residency he also did a mini-shoulder fellowship in France with internationally renowned French shoulder surgeons. Finally, he completed his sports medicine and shoulder fellowship at Rush University in Chicago, recognized as a premier facility for these specialties.
Outside interests include sharing time with his family, wakeboarding, high intensity interval training and travel.
Address
Home Town
Education
Work Experience
Appointments
Team Coverage
Grants
Honors / Awards / Membership in Societies
Publications, Peer-Reviewed
News and Magazine Articles
Chapters
Podium Presentations
Poster Presentations
Courses
Research / Teaching Experience
Meet Grant H. Garcia, MD
Grant H. Garcia, MD
Ballard

5350 Tallman Ave NW, Ste 500
Seattle, WA 98107

(206) 784-0676

Wallingford

2409 45th Street
Seattle, WA 98103

(206) 633-6107